website design for a writer
This website is a new blog for a client for whom we've previously designed a memoir -writing website.  The client wanted a place to write about Covid-19, separately from her business website.
The client is a keen photographer as well as writer and we designed a blog with a meditative photographic banner and then a very simple structure so that posts could be read without distraction.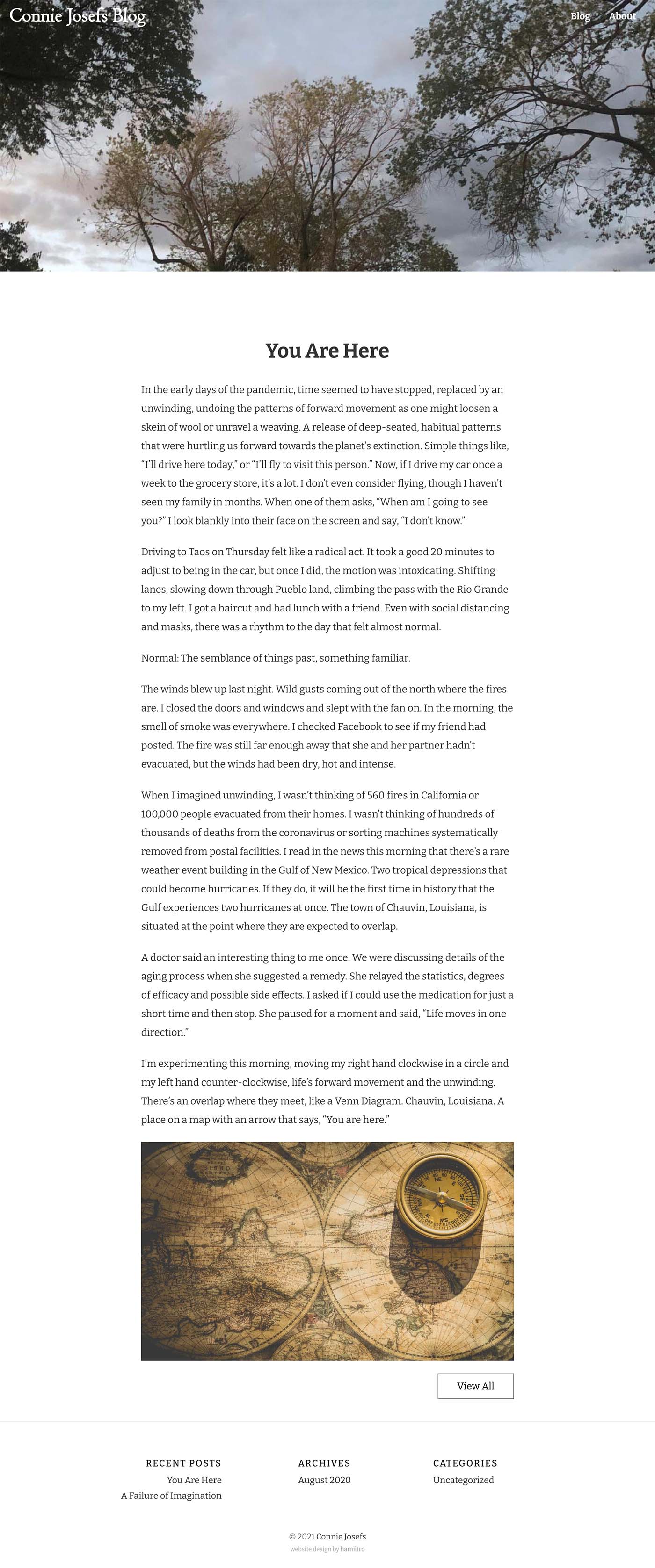 2020
Doing a new website with Rohesia changed everything. I'm a writer and had been teaching and working as a memoir coach for years, but it was time to expand my business. Rohesia listens, then translates what she hears into a functional design. As a creative, I've always been a bit hesitant around marketing, but Rohesia helped me find my
designer: Rohesia Hamilton Metcalfe
programmer: Murugan Ganesan