website design for an artist
This client previously had a really nice Flash website for his "Trees on a Line" project and not only had the Flash site become dysfunctional, the site itself (on an old hosting company) had become corrupted beyond repair.
We used the opportunity to create a new site that could show more of the artist's work while still featuring the major series "Trees on a Line".
The site is clear and simple and easy for the client to update. It's also more stable (and we moved the site to a better hosting company).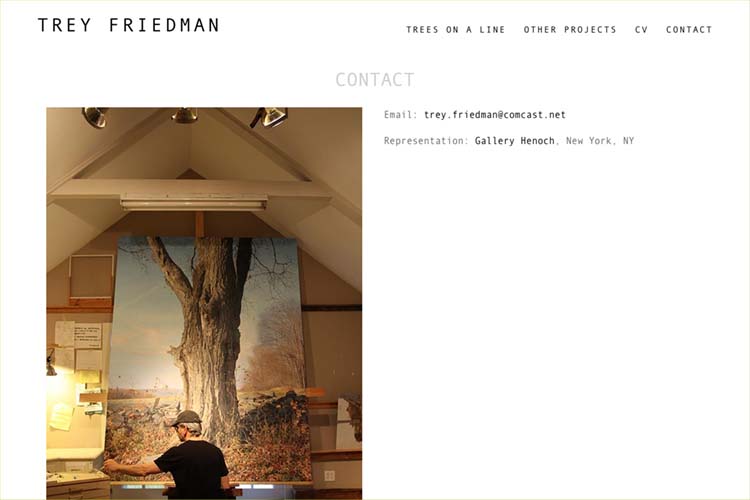 This site was designed in June 2019.
To view our more contemporary designs, please visit Recent Websites ».
Trey and I could not be more thrilled with the result. Thank you! And we also love how it looks on the iPhone… great job! We loved working with you. :)
web design: Rohesia Hamilton Metcalfe
programming: Murugan Ganesan